UPCOMING AUCTION CALENDAR

GOLD RIVER

KETTLECORN

FUNNEL CAKES

FOR ALL YOUR OCCASIONS

ROBERT BLAKE

(913)636-5084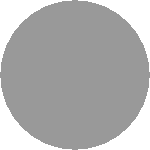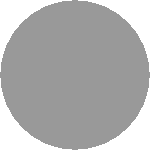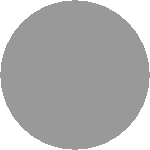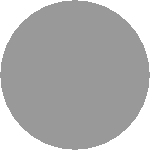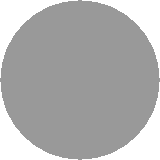 504 E. KANSAS CITY ROAD ~ OLATHE, KS. 66061   (913) 782-6664

MOVING or DOWNSIZING?

Lighten your load.

Money for your stuff !

call about buyout details:

ROBERT

913-782-6664

Estate Sales held

in conjunction w/

Gold River Auction

Burgers Brats and Hot Dogs, Potato Chips, Popcorn, Beef Jerky, Candy Bars, Coffee,Philly CheeseSteaks, Soda Pop,

Cookies,Klondike Bars, Drumsticks, NutsAND MORE!

A Difference You Can Taste!

Cakes by Vivian

913-522-5822

913-780-9322

speciality & decorated

105 S ELM ST

GARDNER KS.66030

(913) 938-5398

delightful discoveries for

your  home & life

    DUSTY SHELF

ANTIQUES & COLLECTIBLES

    BOB & DONNA FORD

          PROPRIETORS

dustyshelfantiques@yahoo.com

  GRA  ESTATE           SALES

  WE WILL BE HAVING A MUSIC AUCTION ON JULY 30TH AT 6PM. CLICK ON THE MUSIC AUCTION TAB TO SEE SOME PICTURES OF ITEMS THAT WE WILL BE SELLING.

    GENERAL CONSIGNMENT AUCTION

               SATURDAY JULY 26TH

                 BEGINNING AT 1PM

  THIS IS A NICE AUCTION WITH SOMETHING FOR EVERYONE. HERE IS A PARTIAL LIST...APPLIANCES INCLUDE: FRIGIDAIRE REFRIGERATOR, FRIGIDAIRE FREEZER, GE REFRIGERATOR, DANBY DORM SIZE FRIDGE, GE DRYER, WHIRLPOOL WASHER, MAYTAG WASHER, FURNITURE INCLUDES: WICKER SHELF, LAZYBOY RECLINER, NEW KING CANOPY BED, HEAD BOARDS, SMALL TABLES, MISC CHAIRS, OUTDOOR BENCH, OUTDOOR FURNITURE, LOTS OF NEW IN THE BOX STUFF INCLUDING: LARGE RIVAL ROASTER, PANS, DOLLS, 3 FOOD DEHYDERATORS, BREAD SLICER, MASSAGERS, APPLE PEALER, CAMP COT, DIGITAL PICTURE FRAMES, DVD PLAYER, KNIVES, WATCHES, GPS, CURLING IRONS, TOOLS, IPOD DOCK, SAFE, CD PLAYER, SHOWER MIRROR, 2 COFFEE MAKERS, DRINK MASTER, PRESSURE WASHER, SMART GLOBE AND MORE, LOTS OF TOOLS INCLUDING: CRAFTSMAN RADIAL ARM SAW, LARGE CHIPPER/SHDEADER, TORO PERSONAL PACE MOWER, ELECTRIC PRESSURE WASHERS, GAS POWERED PRESSURE WASHER, HAND TOOLS AND TOOL BOXES, OUTDOOR TOOLS, POWER TOOLS, LADDERS AND MORE, HOUSEHOLD ITEMS INCLUDE: VACS, LAMPS, CLOCKS, CURIO, LOTS OF DISHES AND GLASSWARE, SPEAKERS, DEHUMIDIFIER, PICTURES, AND 100S OF BOXES, COLLECTIBLES INCLUDE, MOVIE POSTERS, OLD SCHOOL DESK, PICTURES PAINTINGS, MIRRORS, EASY BAKE OVEN, LITE BRITE, PIGGIE BANKS, CLOCKS, COINS, GLASS FIGURES, AND MORE STILL UNLOADING SO COME CHECK IT OUT...