 UPCOMING AUCTION CALENDAR

GOLD RIVER 

KETTLECORN

FUNNEL CAKES

FOR ALL YOUR OCCASIONS

ROBERT BLAKE

(913)636-5084 504 E. KANSAS CITY ROAD ~ OLATHE, KS. 66061   (913) 782-6664

MOVING or DOWNSIZING?

Lighten your load.

Money for your stuff ! 

call about buyout details:

ROBERT

913-782-6664 

Estate Sales held 

in conjunction w/ 

Gold River Auction

Burgers Brats and Hot Dogs, Potato Chips, Popcorn, Beef Jerky, Candy Bars, Coffee,Philly CheeseSteaks, Soda Pop,

 Cookies,Klondike Bars, Drumsticks, NutsAND MORE! 


105 S ELM ST

GARDNER KS.66030

(913) 938-5398

delightful discoveries for 

your  home & life

     DUSTY SHELF

 ANTIQUES & COLLECTIBLES

     BOB & DONNA FORD

           PROPRIETORS

dustyshelfantiques@yahoo.com

  GRA  ESTATE           SALES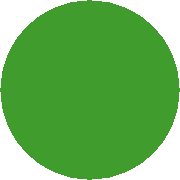 GENERAL CONSIGNMENT AUCTION      

WEDNESDAY JULY 22ND

BEGINNING AT 6PM

HERE IS A PARTIAL LIST OF ITEMS THAT WILL BE AVAILABLE...

OAK DRESSER, SEVERAL VINTAGE CHAIRS, MISSION STYLE SHELF, WATERFALL BED, EASTLAKE BED, ORIENTAL SHOWCASE, ANTIQUE IRON BED, VINTAGE HIGH CHAIR, 50S DINING ROOM SET, VINTAGE 50S WARDROME CABINET, LAMPS, LOTS OF MISSION STYLE FURNITURE, SEVERAL SMALL TABLES, PUB TABLE, OAK DESK, SOFA TABLE, 500+ CANDLE SET, HULL POTTERY, CROCK BOWL, LARGE COO COO CLOCK, SONY TAPE RECORDER, 8 TRACK TAPES, BUTTONS, SHOOTING GALLERY GAME, DIE CAST CARS, 4 GALLON CROCK, CAST IRON POT, NINTENDO GAME SYSTEM, PORCELEN BUCKET, ROSEVILLE POTTERY, VINTAGE BOOKS, VINTAGE GAMES, SHEET MUSIC, LOTS OF COMIC BOOKS, IMPERIAL GLASS PITCHER, OLD PHOTOS, DOLLS, COSTUME JEWELRY, PICTURES, ART WORK, OLATHE PLATES, COLLECTIBLE PLATES, MOVIE POSTERS

THERE IS MUCH MORE THAT IS STILL COMING IN, PLEASE COME CHECK IT ALL OUT!!