 UPCOMING AUCTION CALENDAR

GOLD RIVER 

KETTLECORN

FUNNEL CAKES

FOR ALL YOUR OCCASIONS

ROBERT BLAKE

(913)636-5084 504 E. KANSAS CITY ROAD ~ OLATHE, KS. 66061   (913) 782-6664

MOVING or DOWNSIZING?

Lighten your load.

Money for your stuff ! 

call about buyout details:

ROBERT

913-782-6664 

Estate Sales held 

in conjunction w/ 

Gold River Auction

Burgers Brats and Hot Dogs, Potato Chips, Popcorn, Beef Jerky, Candy Bars, Coffee,Philly CheeseSteaks, Soda Pop,

 Cookies,Klondike Bars, Drumsticks, NutsAND MORE! 


  GRA  ESTATE           SALES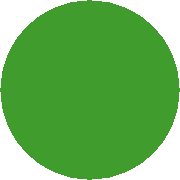 WE WILL BE CLOSED UNTIL NOVEMBER 30TH. OUT NEXT AUCTION WILL BE DECEMBER 5TH... ENJOY THE HOLIDAYS...