UPCOMING AUCTION CALENDAR

ATTENTION:

REGARDLESS OF THE WEATHER:

We have a general consignment

auction every

SATURDAY

&

antique/collectible on the

2ND & 4th

WEDNESDAY

of this month.

GOLD RIVER

KETTLECORN

FUNNEL CAKES

FOR ALL YOUR OCCASIONS

ROBERT BLAKE

(913)636-5084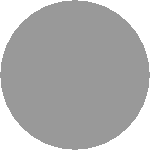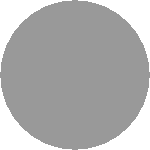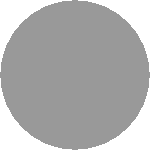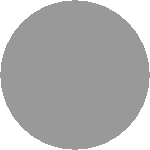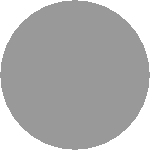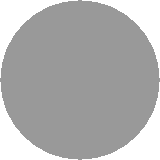 504 E. KANSAS CITY ROAD ~ OLATHE, KS. 66061   (913) 782-6664

       [       ) indicates upcoming auction dates. See below for description.

MOVING or DOWNSIZING?

Lighten your load.

Money for your stuff !

call about buyout details:

ROBERT

913-782-6664

Estate Sales held

in conjunction w/

Gold River Auction

Burgers Brats and Hot Dogs, Kettle Corn, Funnel Cakes, Potato Chips, Popcorn, Beef Jerky, Candy Bars, Coffee,Philly CheeseSteaks, Soda Pop,

Cookies,Klondike Bars, Drumsticks, NutsAND MORE!

A Difference You Can Taste!

Cakes by Vivian

913-522-5822

913-780-9322

speciality & decorated

105 S ELM ST

GARDNER KS.66030

(913) 938-5398

delightful discoveries for

your  home & life

    DUSTY SHELF

ANTIQUES & COLLECTIBLES

    BOB & DONNA FORD

          PROPRIETORS

dustyshelfantiques@yahoo.com

  GRA  ESTATE           SALES

    GENERAL CONSIGNMENT AUCTION

             SATURDAY MARCH 8th

                  BEGINING AT 1PM

THIS IS A VERY FULL AUCTION WITH A WIDE SELECTION OF ITEMS FOR SALE. HERE IS A PARTIAL LIST....WESTINGHOUSE UPRIGHT FREEZER, MAYTAG WASHER, 2 KING SIZE BED SETS, 2 QUEEN SIZE BED SETS, LOTS OF FURNITURE INCLUDING MISC CHAIRS, END TABLE, OVERSTUFFED CHAIR, SMALL TABLES, BRASS AND GLASS COFFEE TABLE, 4' X 7' FRAMED MIRROR, SEVERAL DISTORTION MIRRORS, BOOK SHELVES, FLEXSTEEL SOFA, ANOTHER NICE SOFA, BEDS, TRUNKS, LOTS ANS LOTS OF TOOLS INCLUDING WALKER UPRIGHT JACK, LARGE FLOOR JACK, ROLL AROUND TOOL CABINET, HAND TOOLS POWER TOOLS, GRINDER, DRILLS, SAWS, AIR COMPRESSOR, AIR BUBBLES, OUTDOOR TOOLS ROLL AROUND CART, SEVERAL TOOL BOXES, COSTUME JEWELRY, 30 ROLLS OF WHEAT PENNIES, OTHER COINS INCLUDING 1853 HALF DIME, 1942 WALKING HALF, 1909 INDIAN HEAD PENNY AND MANY MORE, BEADED PURSES, LENOX, SPODE, SETH THOMAS CLOCKS AS WELL AS OTHER CLOCKS, SILVER PLATE, CARVING SET, PEWTERWARE, GAZING BALL AND STAND, QUILTS, COMPUTER, HATS, TAYLOR SMITH TAYLOR DISHES, DECANTYERS, ORECK STEAM MOP, BLUE WILLOW, GAS SERVICE CO RED LANTERN, HAM RADIO STUMM, CB RADIOS, CHIEFS COLLECTIBLES, LINENS, SEVERAL NICE LAMPS, ARTWORK, PICTURES, AND PAINTINGS, TOYS, TREADMILL, FOLDING TABLES, FILE CABINETS, CLOTHES RACK, METAL SHELVING, PILLOWS, RUGS, LUGGAGE, RECLINER, TONS MORE STILL COMING IN SO COME CHECK IT OUT.....